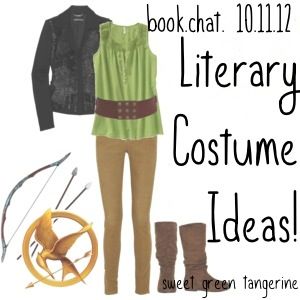 It's Thursday again so that means it's book chat day with JESSICA.
I've dressed up as a few literary characters for Halloween.
I really think my favorite costume was Juliet. I was in middle school and I actually borrowed my mom's
prom dress! It was so pretty and absolutely perfect. I wish I had
a picture of it. It was cream colored, had an empire waist, lace, and beautiful sheer flowing sleeves. I loved it.
My other favorite costume was Scarlet Ohara from Gone with the Wind...minus the corset lol
I think I just really love big beautiful dresses. You can't really wear them everyday. Well you could but you might get a lot of funny looks. If I was dressing up for Halloween this year I might pick...