Last summer I participated in Megan's book challenge. For full details about the challenge head on over to Semi-Charmed Kind of Life. I don't expect to finish reading all of my books but I'm definitely going to try! Here is what I plan to read. This list can always change depending on how my holds at the library go.... I'll do my best to update it as I read as well as post links to my reviews.
The Girl of Fire and Thorns
5 points:
Freebie! Read any book that is at least 200 pages long.
The Cradle Will Fall - 1980
10 points:
Read a book that was written before you were born.
REVIEW
Conjured - I started reading this and ditched it after about 2 chapters. It seemed okay but I had Gone Girl waiting on my table to be read and I was much more interested in reading that.
10 points:
Finish reading a book you couldn't finish the first time around. (You must have at least 150 pages left in the book to use it for this category.)
REVIEW
Harry Potter and the Sorcerer's Stone
- Because I love it!
10 points:

Read a book from the children's section of the library or bookstore.
Missing You
15 points:
Read a book that is on
The New York Times' Best Sellers List
when you begin reading it.
The Invention of Wings
15 points:
Read a historical fiction book that does not take place in Europe.
I love this idea!!!
15 points:
Read a book another blogger has already read for the challenge. (Yes, you will have to wait until the first check-in to choose this book! So no one will be able to finish this challenge in only one month; sorry!)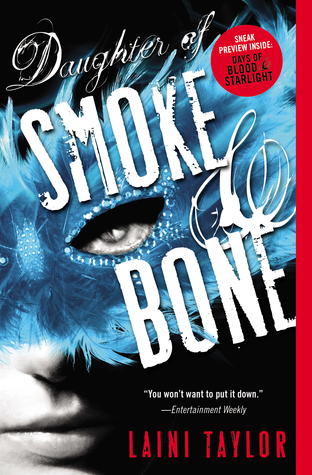 Daughter of Smoke and Bone
20 points:
Read a book with "son(s)," "daughter(s)" or "child(ren)" in the title. No other words will count—including kids, offspring, etc.—so please don't ask. :)
Review
Divergent
20 points:
Read a book that was/will be adapted to film in 2014. (
Here are 16 ideas
to get you started, but I know there are plenty more options.)
The Honest Toddler - A Child's Guide to Parenting
25 points:
Read a book written by a blogger. (Submitted by Jessica of
The Tangerine
.)
Look Me in the Eye
25 points:
Read a biography, autobiography or memoir.
REVIEW
This could be tough... =)
30 points:
Read a pair of books with antonyms in the titles.
My favorite thing about the book challenge is that it pushes me to read books I wouldn't normally read. Last year when I did this I found some great authors that I've never heard of. If you like books you should definitely join and have some fun!