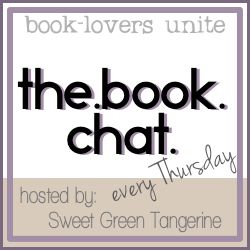 At first when I saw the topic of memoirs and autobiographies I thought I didn't have anything to say about them because I haven't read any. Then I realized that I have! It's a small number though...
Love You, Mean It: A True Story of Love, Loss, and Friendship
This book should come with a box of tissues. It's the story of 4 women who lose their husbands on that awful day...9/11. They didn't know each other before that day. The book follows them from just before the one year anniversary to 4 years after the tragedy. They end up meeting and forming a very strong bond and friendship. This book makes you appreciate the people you have in your life.
Bright Lights, Big Ass
I LOVE LOVE LOVE Jen Lancaster. She's written several books cataloging her crazy adventures but this one is my favorite. Even though I've read it a few times it still makes me laugh out loud. It is a great pick me up kind of book.
Bossypants
This was a great book. I laughed a lot while reading this. I like her even more now. Go read it!
Seriously, I'm Kidding
Who doesn't love Ellen? She's amazing. She's so kind and soooo FUNNY. When you read this book you can really hear her tell the story. I loved every page of this book. I want to go read the other books she has!
So that's about it for me in this genre. Maybe I'll read more someday....