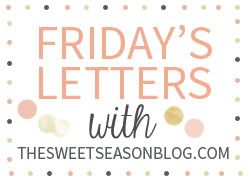 Dear Noah,
I'm so excited that you FINALLY lost your first tooth. I'm more excited that you pulled it out yourself...loose teeth creep me out. Now you sound so cute when you talk!
Dear Keurig,
Making weird sounds and only filling my cup up 1/4 of the way is unacceptable. Time to google what the problem could be....
Dear Sleep,
I miss you =( It's nearly impossible to fall asleep at night. Then I wake up at 3am wide awake but also exhausted. If I manage to drag myself out of bed before 9 I need a good 2-3 hour nap in the after noon. MOST morning I don't even get out of bed until 10... Poor Noah. At least he comes to tell me he's awake and that he'll just get a poptart to eat. I'm glad he's pretty independent!
Dear baby Emily,
Please stop hurting me. I understand that your strong movements mean your healthy and happy BUT it's making me extremely uncomfortable and we still have 7 weeks to go. I really feel like there is no more room for you to grow in there...although realistically I know you will find room. Let's try to keep those sharp jabs to a minimum..k? =)
I hope you all have a fantastic Friday!!!!