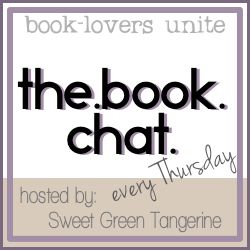 I used to read a lot of what is defined as "chick lit". In the last few years the types of books I read have changed. Well maybe not changed. I still read chick lit books but now I also read several other kinds of books. I can't read a ton of chick lit books back to back because they get a little repetitive, I think. Girl has problem...Girl goes through finding ways to solve problem...Girl solves problem.
My favorite CL author is
Jennifer Weiner
. I really do love her. I've rarely been disappointed with one of her books. My favorite book of hers is Goodnight Nobody. It's a CL story with some mystery mixed in.
From Goodreads:
For Kate Klein, a semi-accidental mother of three, suburbia has been full of unpleasant surprises. Her once-loving husband is hardly ever home. The supermommies on the playground routinely snub her. Her days are spent carpooling and enduring endless games of Candy Land, and at night, most of her orgasms are of the do-it-yourself variety.

When a fellow mother is murdered, Kate finds that the unsolved mystery is the most exciting thing to happen in Upchurch, Connecticut, since her neighbors broke ground for a guesthouse and cracked their septic tank. Even though the local police chief warns her that crime-fighting's a job best left to the professionals, Kate launches an unofficial investigation -- from 8:45 to 11:30 on Mondays, Wednesdays, and Fridays, when her kids are in nursery school.

As Kate is drawn deeper into the murdered woman's past, she begins to uncover the secrets and lies behind Upchurch's picket-fence facade -- and considers the choices and compromises all modern women make as they navigate between marriage and independence, small towns and big cities, being a mother and having a life of one's own.
Do you have a favorite chick lit author? A favorite book? Do you like chick lit? Hate it?
Link up with the book chat!