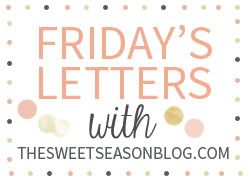 Dear Family,
I apologize for my overuse of emoticons. Something happens when I get bored and I feel the need to play with emoticons and send you funny? rude? awkward? text messages. For instance I sent this to my husband last night. He stayed up much much later than me to watch hockey...yawn. I couldn't sleep, got bored, and this happened:
Dear Noah,
Flower beds are not for excavating. Light digging to plant a new flower? Yes. Digging to fill buckets with dirt? No. I need to make you an awesome garden/dig zone of your own like
this one made by Kristy from The Everyday.
Dear Rain,
Please do not ruin our Saturday. We have two soccer games to go to and yummy steaks for the grill. Go Away!
Dear Tummy Sleeping,
I miss you! Sleeping on my belly is my favorite but now it feels like I'm sleeping on top of a small cantaloupe. See you in a few months tummy sleep....
I hope you all have a great weekend.... EVEN if it rains or dare I say snows where you are.
Enjoy!