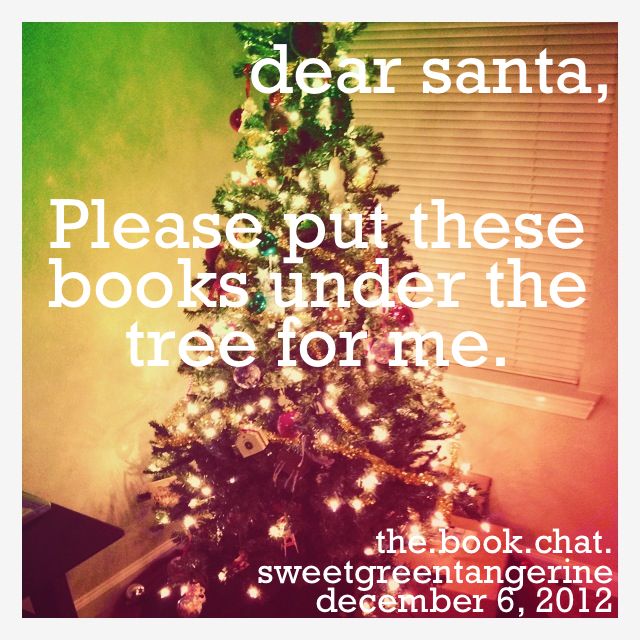 Christmas is coming and this week Jessica wants to know what books are on our Christmas wish list.
I love books! I love all kinds of books. I thought at first that it would be hard for me to come up with a list of books I'd like because normally I go to a book store or library without a list in mind. I just browse the aisles and peek inside book after book until I find one I want to take home. I love receiving gift cards to book stores. I just really like the experience of finding and buying a book.
But this post is about a wish list so...
I'm a Harry Potter nerd, yes. I just love those books and that magical world. I do not own the books though...
The Divergent books are on my to read list. I've heard great things about them.
Last but DEFINITELY not least I want the Delirium series Book1, Book2, and Book3. I LOVED the first book. The last book doesn't come out until March. I'm trying to wait to read the second book because I've heard it has a huge cliffhanger ending and I know I'll go crazy if I read it and have to wait until March to find out what happens.
Happy reading friends!