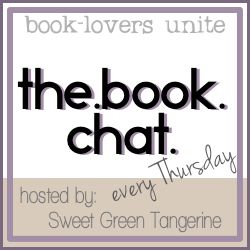 The first author that comes to mind when I think about books that are controversial is Jodi Picoult. She seems to really enjoy writing books that make you think. Books that make you question your beliefs. Books that are great for debating right and wrong.
Here are a few of my favorites.
Sterling is an ordinary New Hampshire town where nothing ever happens--until the day its complacency is shattered by an act of violence. Josie Cormier, the daughter of the judge sitting on the case, should be the state's best witness, but she can't remember what happened before her very own eyes--or can she? As the trial progresses, fault lines between the high school and the adult community begin to show--destroying the closest of friendships and families. Nineteen Minutes asks what it means to be different in our society, who has the right to judge someone else, and whether anyone is ever really who they seem to be.
Every expectant parent will tell you that they don't want a perfect baby, just a healthy one. Charlotte and Sean O'Keefe would have asked for a healthy baby, too, if they'd been given the choice. Instead, their lives are made up of sleepless nights, mounting bills, the pitying stares of "luckier" parents, and maybe worst of all, the what-ifs. What if their child had been born healthy? But it's all worth it because Willow is, well, funny as it seems, perfect. She's smart as a whip, on her way to being as pretty as her mother, kind, brave, and for a five-year-old an unexpectedly deep source of wisdom. Willow is Willow, in sickness and in health.
Everything changes, though, after a series of events forces Charlotte and her husband to confront the most serious what-ifs of all. What if Charlotte should have known earlier of Willow's illness? What if things could have been different? What if their beloved Willow had never been born? To do Willow justice, Charlotte must ask herself these questions and one more. What constitutes a valuable life?
Anna is not sick, but she might as well be. By age thirteen, she has undergone countless surgeries, transfusions, and shots so that her older sister, Kate, can somehow fight the leukemia that has plagued her since childhood. The product of preimplantation genetic diagnosis, Anna was conceived as a bone marrow match for Kate—a life and a role that she has never challenged...until now. Like most teenagers, Anna is beginning to question who she truly is. But unlike most teenagers, she has always been defined in terms of her sister—and so Anna makes a decision that for most would be unthinkable, a decision that will tear her family apart and have perhaps fatal consequences for the sister she loves.
My Sister's Keeper
examines what it means to be a good parent, a good sister, a good person. Is it morally correct to do whatever it takes to save a child's life, even if that means infringing upon the rights of another? Is it worth trying to discover who you really are, if that quest makes you like yourself less? Should you follow your own heart, or let others lead you?