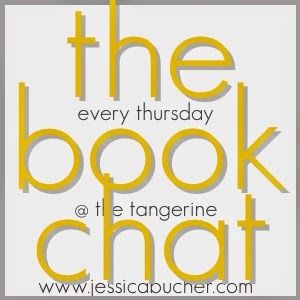 You have no idea how excited I was to type "The Book Chat" again. It's been back for a few weeks now and I've just been too insanely busy to do anything, including sitting down to write. I super duper loved The Book Chat. I missed it a lot.
My amazingly talented friend
Jessica
hosts the chat every week. You should join in the fun!
This week Jessica has asked us to share our favorite book. Today is her birthday, so what favorite book would we give her?
I'm gonna start with saying the Harry Potter books are my favorite.
I'm pulling my nerd card out right now.
They aren't however what I recommend to other people. Maybe because I assume everyone knows about them.
The Book Thief - I've read this twice and I would definitely read it again. It's so powerful and full of emotion. You can read my review of the book
here
.
The Night Circus - I've also read this book twice. The world that is created inside this book is so fascinating. I love the characters so much. My review of this book is
here
.
My Name is Memory - I've only read this once but that because it is the only one that doesn't sit on my shelf. I NEED to buy it. I would certainly read it again. Be warned though that it will crush your heart into a million tiny pieces. The pieces will be beautiful and magical because that is what this story is. Review found
here
.
I love reading so much. It is my favorite thing to do. With books we can travel to far off places, become different people, experience lives outside our own. After a long day there is nothing better than escaping into a world that was created in the mind of a writer, printed on paper, seen with my eyes, and absorbed into my soul.
Happy birthday Jessica!!!!